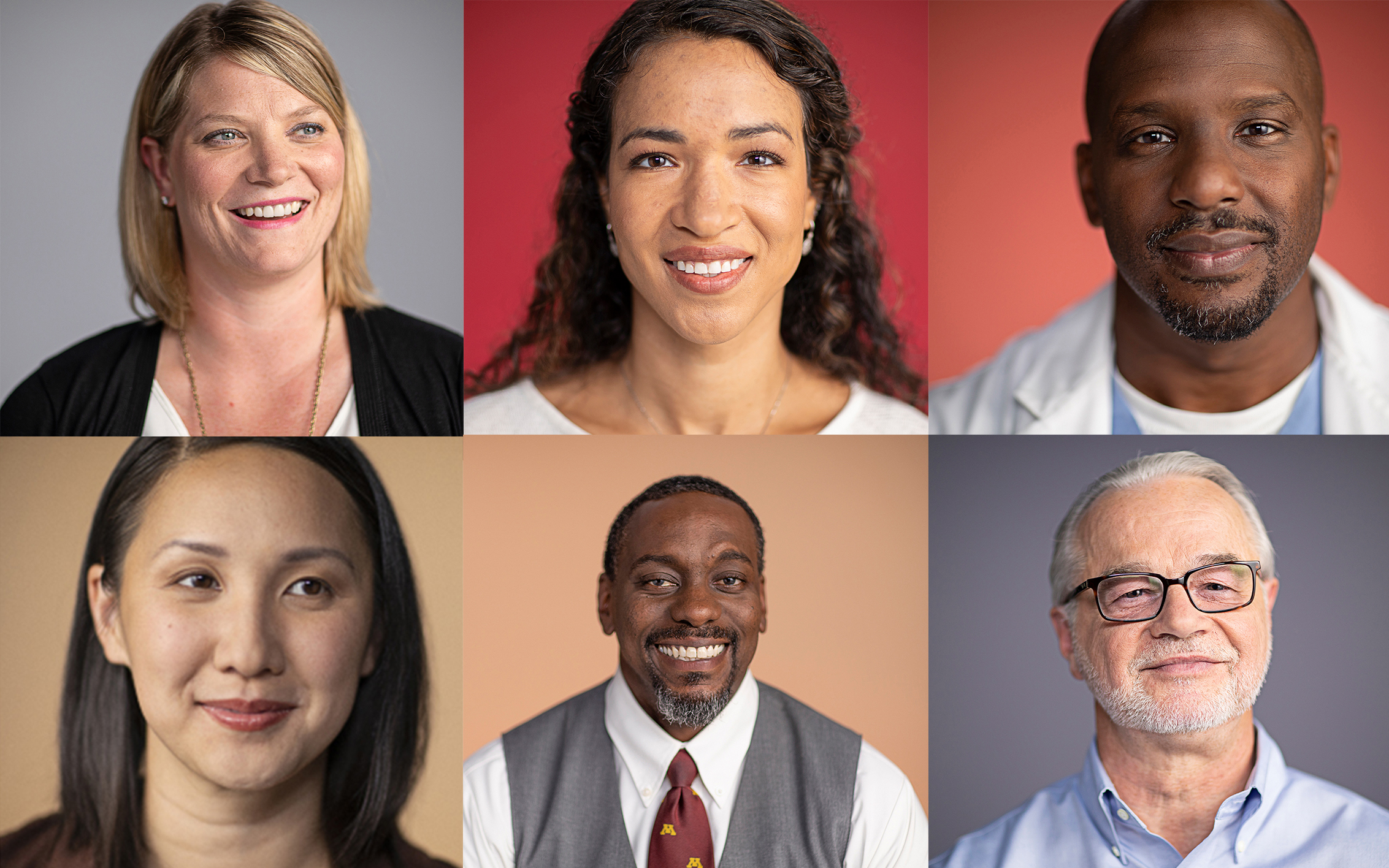 Giving and Volunteering, Our People
How you can support M Health Fairview patients and care providers during COVID-19
We are asking for community support to help us face the unprecedented challenges of COVID-19. Learn how you can help our frontline staff, our patients, and our families.
August 09, 2020

By Staff Writer
Since the beginning of the COVID-19 pandemic, we have been overwhelmed by offers of support from our community. With your generous assistance, our doctors, nurses, and care teams have been able to focus on fighting the disease and saving lives.
Scroll down for more information about opportunities to support our frontline workers and families during the pandemic, and to see a list of local people and organizations who have already contributed to the effort. Your life-saving donations will go far and wide as we care for patients affected by COVID-19 across Minnesota. Please accept our sincere thanks. We're all in this together.
Supplies that can be donated to M Health Fairview
We accept the following new and unused items. To make donation arrangements, please email
System-COVID19-Donations@fairview.org
.
Blankets
Clothes
Perishable food items from approved vendors only. Scroll down for instructions.
Nonperishable food items
Toys
Other items not listed above
Perishable food items:
M Health Fairview is accepting perishable food deliveries from approved vendors
only
. For the safety of our staff and patients, please complete this
food donations intake form
and our donations team will reach out to coordinate a date and time for delivery. Email
System-COVID19-Donations@fairview.org
with any questions.
Please note: At this time, we are no longer accepting small- or large-scale iPad donations.
PPE or medical supply donations
We accept large-volume donations of personal protective equipment (PPE) and other medical supplies following a required pre-screening process. This includes items such as gloves, disposable gowns, N95 masks, surgical masks, face shields, hair covers, thermometers, disinfectant, paper bags, etc. Please email System-COVID19-Donations@fairview.org with details regarding your intended PPE donation. A representative from our organization will respond to assist you with arrangements.
M Health Fairview no longer accepts homemade/handmade mask or other small-scale PPE donations, but we encourage you to consider donating your surplus PPE and other medical items to other community organizations or health systems, including our local charity partners. As always, we are grateful for the heartfelt and generous support we've received from families, communities members, businesses, and other organizations.
Other ways you can help
Donate blood: The American Red Cross faces a severe blood shortage due to an unprecedented number of blood drive cancellations during the COVID-19 outbreak. Donating blood is safe. Do not hesitate to give or receive blood, especially during this time of high need. Find an American Red Cross donation center near you.
Donate plasma: If you are recovering from COVID-19 and are no longer experiencing symptoms, you may be able to help other COVID-19 patients by donating plasma – which is the clear, liquid portion of your blood – for use in a new treatment called convalescent plasma therapy. Learn more.
Donate money: Your financial donation of any amount is appreciated. Make an online donation to the University of Minnesota Foundation's COVID-19's relief efforts here.
Supporting our children's hospital families
Our patients at M Health Fairview University of Minnesota Masonic Children's Hospital are still playing, learning, and being kids. Because of COVID-19 restrictions, however, many children with complex health conditions must remain in isolation in their rooms to avoid infection. We have also reduced our activities, volunteer programs, and events to better protect our families and focus on the health of our patients.
Due to infection prevention concerns, monetary and in-kind donations to support our hospital's family programming are preferred at this time. If you would like to support the brave and resilient families under our care, consider donating to our Children's Health Initiative: Hospital Programs Fund.
You can also call 612-624-3333 to donate, or mail a check to:
Children's Health Initiative: Hospital Program Fund (11442)
University of Minnesota Foundation
PO Box 860266, Minneapolis, MN 55486-0266
We are still accepting limited material donations (toys, books, etc.), but only items that are listed on our University of Minnesota Masonic Children's Hospital Amazon and Target Wish Lists. If you would like to purchase an item on our wish list, please have it directly shipped to our hospital address:
M Health Fairview University of Minnesota Masonic Children's Hospital
2414 South 7th St., Minneapolis, MN, 55454
To ensure the health of our patients, all donated items must meet the following standards:
All items must be new and in their original packaging.
All items must come from a smoke free, pet free, dust free, and illness-free environment.
Items cannot be gift-wrapped.
Please do not label or gift tag items.
We cannot accept the following items:
Anything latex
Food or candy
Items that have been stored for long periods of time
Handmade toys or cards
Violent games and/or toys
Personal Protective Equipment including homemade face masks
Finally, to support the well-being of care providers and healthcare workers at our children's hospital, consider making a gift to the University of Minnesota Masonic Children's Hospital Healthcare Worker Fund.
If you are past donor with an ongoing commitment made before the COVID-19 pandemic, please contact Patient & Family Support Services Coordinator Ann Shelp at 612-672-4698 or ashelp1@fairview.org, or our Child-Family Life team at 612-273-3124 or cfl@fairview.org to discuss donation options and make arrangements.
Recognizing our extraordinary donors and community partners
The generosity of our community stands out in times like these. We would like to recognize the following individuals, organizations, and businesses.
Boomerang Sewists
Amber Buche
Clancy Family
Emfield Family Foundation
Girl Scout Troop 54143
Teresa Kemmer
Mary Ann Huml
Jon Morgan
NetApp Healthcare and Evolving Solutions
Pervine Foods, LLC.
Share Local Love LLC.