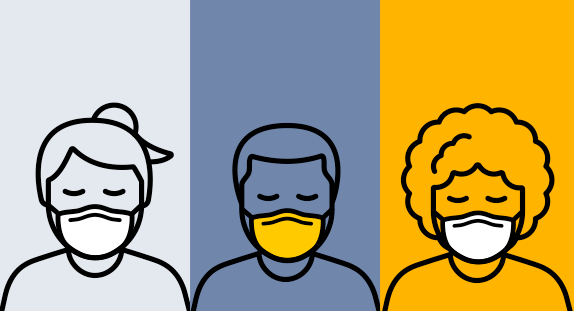 M Health Fairview is offering the COVID-19 vaccine for anyone 5 years old and older. We also offer booster doses for some groups. Scheduling instructions vary based on age.
Cancers, Tumors & Blood Disorders
M Health Fairview Cancer Care is a specialized team of doctors, nurses, researchers, and health care professionals committed to providing life-saving care to people with cancer.
Specialties that treat Cancers, Tumors & Blood Disorders conditions:
Infusion Services

Bleeding and Clotting Disorders

Acupuncture

Neuro-Oncology
Expand Content
M Health Fairview Cancer Care is a specialized team of doctors, nurses, researchers and health care professionals committed to providing life-saving care to people with cancer. Through our pioneering work in cancer research, our experts have transformed the way cancer is treated. Our patients have access to the latest most advanced treatment options, clinical trials, and technology to ensure the best possible outcomes.
There are more than 100 different cancer types, and each cancer—and each patient—needs a specialized treatment approach. We create a plan of care that gives you the latest advances in treatments, while valuing your choices and health care goals. Our cancer physicians work closely with your doctor, to provide you with coordinated, comprehensive cancer care, so you can focus on getting well.
Our cancer specialists include scientists at the renowned Masonic Cancer Center, University of Minnesota, one of the nation's top cancer research centers and designated by the National Cancer Institute a Comprehensive Cancer Center. Because our doctors are part of Masonic Cancer Center, they can provide patients and their families with access to the most advanced treatment options and early-phase clinical trials, many of which are available nowhere else.
One course of action may be a blood and marrow transplant. This procedure replaces a person's abnormal stem cells with healthy ones from another person (a donor) and is most often used to treat patients with blood cancers or other blood disorders. This procedure allows the recipient to get new stem cells that work properly.
People travel from across the country and around the world for Blood and Marrow Transplant (BMT) treatment at our hospitals. University of Minnesota Medical Center and University of Minnesota Masonic Children's Hospital have provided compassionate, expert, innovative care to blood and marrow transplant (BMT) patients for more than 50 years.
Our program has been at the forefront of advances since performing the world's first successful BMT in 1968. Our teams have performed more than 8,000 BMTs since that time.
A cancer diagnosis and the impacts of treatment can be a difficult and stressful time for patients and families. Each person has a unique way of handling the diagnosis, making important decisions about treatment, involving friends and family, and integrating this new diagnosis into their everyday life. Our cancer social workers can help.
Cancer Support Groups
Our licensed social workers can become an integral part of your care team to assist with a range of needs that you may experience throughout your cancer journey.
Learn More about Cancer Care Social Work Services or Find a Support Group today.
Social Workers help a patient or family by:
supporting emotional needs, which also can benefit physical health
promoting adaptation to illness and treatment
providing counseling to individuals, couples, children and families who are experiencing emotional distress
teaching coping strategies like relaxation techniques and communication skills
helping with problem-solving and advocacy
facilitating educational/support groups for patients, caregivers, and family members
assisting with resources (community support, financial, housing, insurance concrete needs within clinic/hospital)
Transforming Cancer Care Through Research
M Health Fairview Cancer Care has created a collaborative research environment focused on the causes, prevention, detection and treatment of cancer; applying that knowledge to improve quality of life for patients and survivors; and sharing its discoveries with other scientists, students, professionals and the community.
Read More
Cancer Care Clinical Trials
We currently have more than 225 clinical trials open to treat over 100 different types of cancer, and since 1998 when we became an NCI-designated Comprehensive Cancer Center, over 78,000 people have chosen to try new treatments, dosages, protocols, and devices by participating in clinical trials.
Clinical Trials