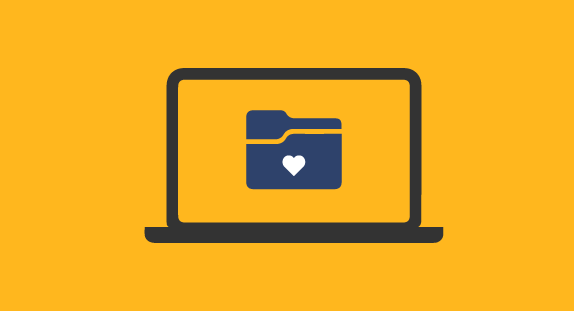 On July 11, we consolidated the HealthEast MyChart into the M Health Fairview MyChart, creating one MyChart experience.
Think you have COVID-19?
Welcome! This page is intended only for healthcare providers and employees working at M Health Fairview sites, including students, contractors, volunteers, and their close contacts (such as children and members of the household). If you are a patient and not a healthcare worker or the close contact of one, please visit MyChart (link below) for a COVID-19 assessment.
Healthcare workers exposed outside of work and members of their household
Use the eVisit feature in MyChart for a speedy assessment. Your insurance will be billed and you may be responsible for a copay. No account? No problem, create one now.
Healthcare workers exposed at work
Call Employee Occupational Health Services (EOHS) at 612-884-5800.
I'm a patient, not a healthcare worker
We've got you covered. Use MyChart for assistance.
Process and Result FAQs
If you receive a positive COVID-19 test result, call 612-884-5800 and notify that team. Follow your usual process for taking time away from work. Once you receive clearance from EOHS, you can return to work.
EOHS will provide you with instructions on:
Getting your COVID-19 test.

How to review your results in MyChart.

Connecting with your manager, and if needed, taking time away from work.

Guidance on returning to work.
If you need to be tested because of an exposure at work, you will not be charged to be tested.
You can create a MyChart account before your COVID-19 e-Visit. Use the "Sign Up Now" button on the login screen. You will be prompted for an activation code. Click the "Sign Up Online" button to receive the code online or call the MyChart Support Line at
1-855-513-5513
to request an activation code over the phone.
Before you can be tested, you must be screened by an EOHS nurse, or by a provider via an e-Visit.

During the EOHS screening process you will be connected with someone who will schedule your test or you receive a number to schedule the test yourself.

When completing the e-Visit you should select the option for the first available provider. If this option is selected, you can expect a response within an hour between 7 a.m. and 11 p.m. If you choose your personal care provider during your e-Visit, it may take 24 hours or longer to receive a response.
You will receive a MyChart message from a provider with instructions and a phone number to schedule your COVID-19 test.
If you have COVID-19 symptoms at any time, including fever, sore throat, or shortness of breath, do not go work. Follow your usual processes for taking time away from work.
If you receive a negative COVID-19 test result, you can return to work once you're free of fever for 24 hours without fever-reducing medication and your symptoms are improving or resolved.
If you receive a positive COVID-19 test result, you must be cleared by Employee Occupational Health and Safety to return to work.
If you were exposed to someone who has tested positive for COVID-19, you can return to work 14 days after your last contact with the positive individual, provided you do not have symptoms at all during that time. In some cases, your manager may ask you to come back sooner than 14 days.
If you were exposed to someone who is symptomatic, you can continue to work throughout their testing process and while you await their test results. If you become symptomatic, do not come in to work. If your contact tests positive, you will need to be cleared by EOHS to return to work.
Employees and close contacts will be contacted by phone ONLY if test results are positive.
To check on your results, visit your MyChart account. There are two instances of MyChart which correspond to our instances of Epic. If you receive your test at a legacy Fairview site, your results will be in the
Fairview MyChart
. Tests conducted at legacy HealthEast locations will have results in the
HealthEast MyChart
. You can create a MyChart account in either or both instances of MyChart as needed to review your results.
Please reach out to your manager as a first step.
Please bring documentation to your site EOHS team.
Only PCR/molecular tests are accepted. Rapid antigen tests, although convenient, are not sensitive enough to protect our patients and care teams.