Engage your company
We're partnering with civic-minded companies and grant-making foundations that share our commitment to excellent health care, equitable access for all, and the advancement of research to treat, or even prevent, disease. When organizations support M Health Fairview, they not only strengthen our work, but they also can improve the health of those who live and work in Minnesota and even make a global impact.
If you represent an organization that would like more information about matching your goals and interests with opportunities and initiatives at M Health Fairview, please contact us: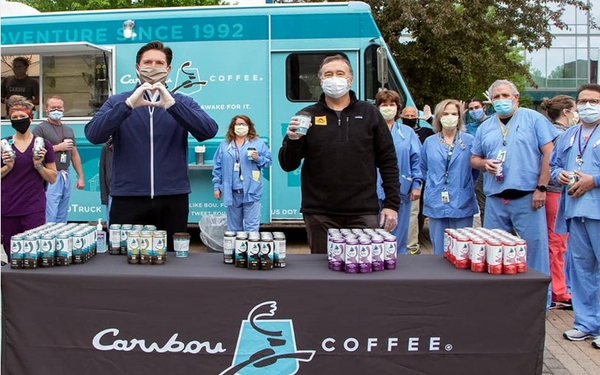 Cause Marketing
Enhance company loyalty, build a positive image, and boost sales with cause marketing. These efforts can include pledging a percentage of sales, making a donation in a client's name, collecting donations sold at registers, making a direct ask to consumers, and more.
Ways Your Company Can Give Back
Make a bold commitment as a community partner by supporting M Health Fairview hospitals and clinics with a gift.
Raise awareness of your brand by becoming an event sponsor and share in the spotlight at our annual fundraising events that attract thousands of participants and garner media exposure.
Foster camaraderie and goodwill toward your brand with employee volunteering and giving programs. Activities can include creating care packages, helping with holiday celebrations for families that are struggling with finances due to illness, offering payroll deductions for employees to make regular gifts to the hospital, and more.