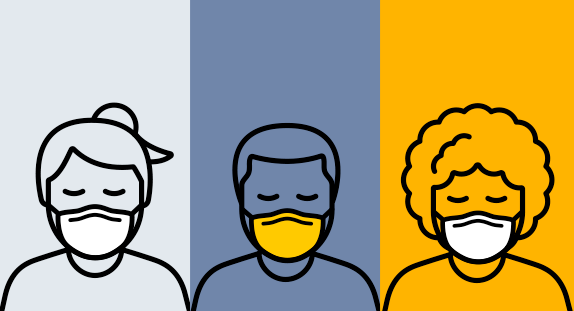 M Health Fairview is offering the COVID-19 vaccine for anyone 5 years old and older. We also offer booster doses for some groups. Scheduling instructions vary based on age.
Tell Us How We're Doing
Your feedback helps us to improve, and improving helps us serve you better next time.
How would you like to contact us?
Send Us a Message

Give Us a Call
Additional Contacts
Patient Rights and Medical Care Questions
Minnesota Board of Medical Practice
2829 University Ave. SE, Suite 400
Minneapolis, MN 55414-3246
612-617-2130 or 800-657-3709
Office of Health Facility Complaints
P.O. Box 64970
St. Paul, MN 55101-0970
651-201-4201 or 800-369-7994
Office of Quality and Safety Monitoring
To report a patient safety event or concern about a health care organization
Online: Complete online form at www.jointcommission.org
Fax: (630) 792-5636
Mail: The Joint Commission
One Renaissance Blvd, Oakbrook
Terrace, IL 60181
For concerns about your Medicare rights, including quality of care or premature discharge, contact:
Office of Ombudsman for Older Minnesotans
P.O. Box 64971
St. Paul, MN 55164-3591
651-431-2555 or 800-657-3591
Medicare Quality Improvement Organization (QIO)
Livanta - BFCC QIO
10820 Guilford Rd Ste 202,
Annapolis Junction, MD 20701-1262
1-888-524-9900 or TTY 1-888-985-8775
www.livantaqio.com