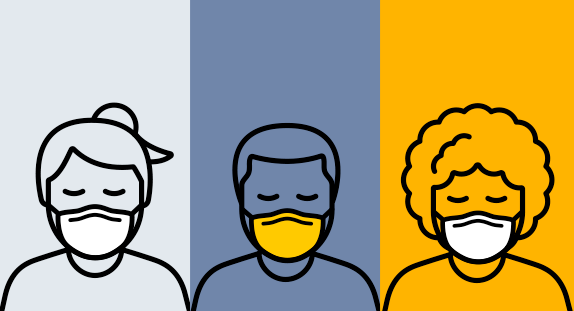 M Health Fairview is offering the COVID-19 vaccine for anyone 5 years old and older. We also offer booster doses for some groups. Scheduling instructions vary based on age.

Minnesota's top institution for Cancer Care – offering the most advanced treatment options and early phase clinical trials
No one takes your cancer care as personally as we do. As one of the nation's leading comprehensive cancer centers, M Health Fairview Cancer Care combines a rich history of science and discovery with a commitment to delivering personalized care for each patient and family that we treat. From the common to complex, our approach to cancer care starts with understanding you and how to best apply our academic-driven research, multi-disciplinary expertise, and innovative approach to personalized care in order to develop a treatment path tailored for you. And our broad network of hospitals and clinics across the Twin Cities closes the distance for you to access our breakthrough science and expert care. We are where you need us to be – delivering complete, world-class care right in your community – because at M Health Fairview, we don't just treat cancer, we treat you. If you're dealing with a recent diagnosis or looking to advance your care, call us today.

Adult Cancer Care
Recently diagnosed or exploring a second opinion? Call us today at:
Clinic hours:
Monday - Thursday 7:00 AM - 6:00 PM
Friday 7:00 AM - 5:00 PM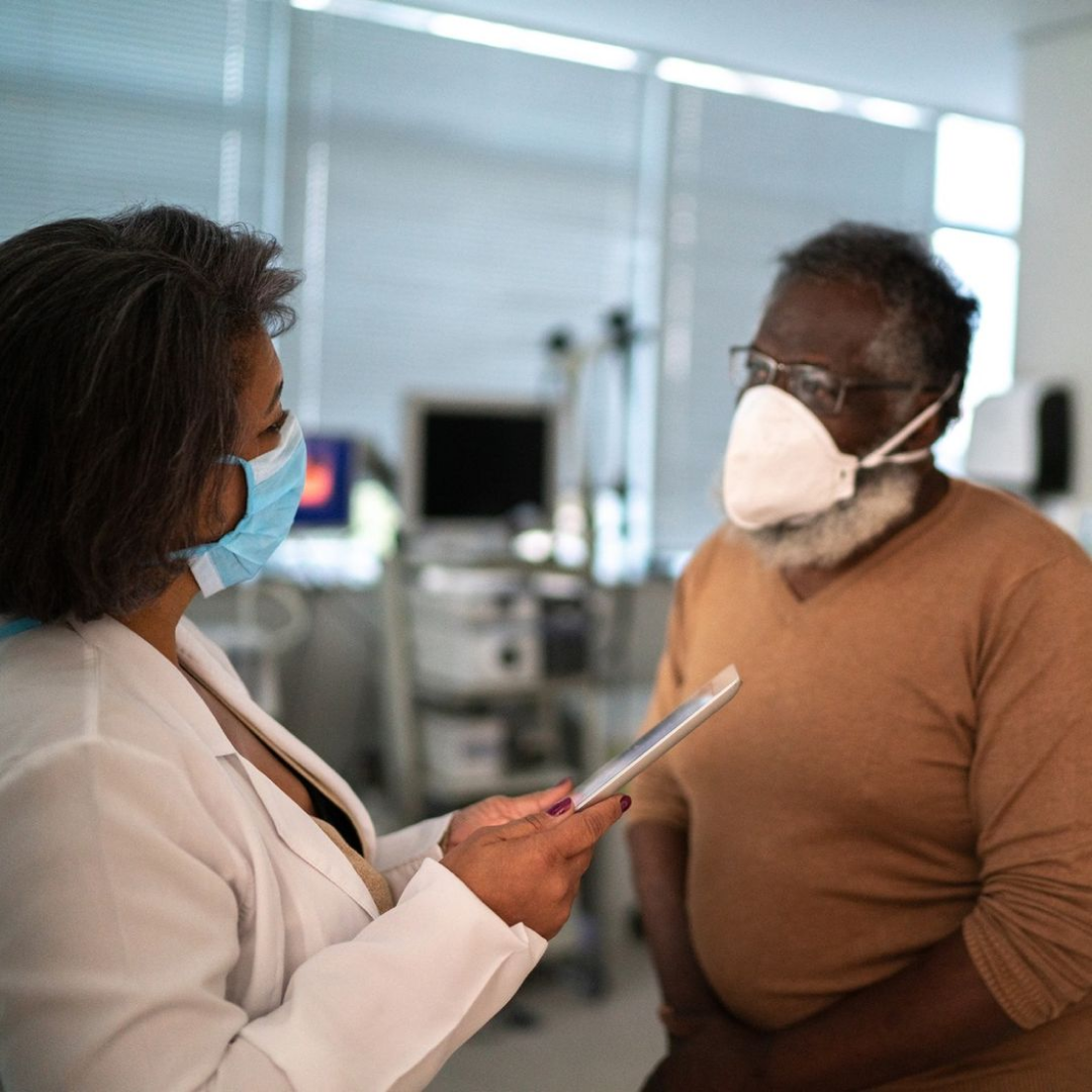 Cancer is personal, which is why we work as a comprehensive care team of world-class experts to deliver specialized treatment approaches for every patient and every type of cancer we see. By taking a personalized approach to cancer, we keep your treatment one step ahead and all in one place – providing a coordinated care experience that puts you at the center of your cancer care.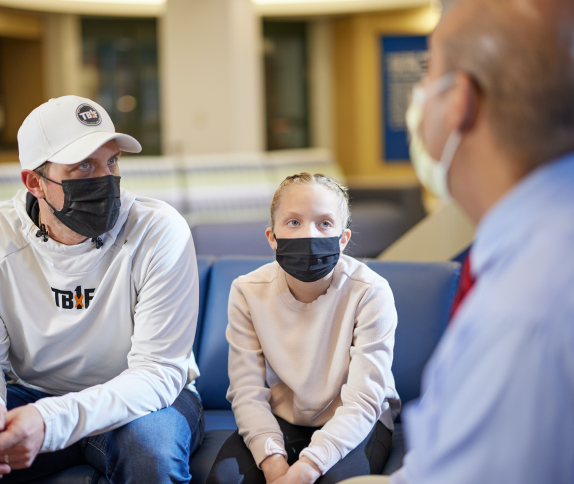 Pediatric Cancer Care
Navigating a recent diagnosis? Every cure starts with care. Call our Pediatric Cancer Care specialists today at:
Clinic hours:
Monday - Friday 7:00 AM - 4:30 PM
Saturday 7:30 AM - 11:30 AM
Every cancer and child is different, and so is how care for them – and their family. M Health Fairview leads in pediatric cancer care through delivery of the most innovative treatments and clinical trials available, providing more chances of finding a cure for each child's condition. In fact, we house the only National Cancer Institute-funded Children's Oncology Program in the state. As an academic pediatric health system, we offer world-class clinical expertise matched with the most timely and trusted paths for treating the whole child throughout their cancer journey. Our team-based approach ensures that each child and family experiences cancer care that is molded to their personal journey and needs.
Celebrating its 30th year, the Masonic Cancer Center is one of only 51 institutions in the United States – and the only institution in the Twin Cities – to be designated by the National Cancer Institute as a Comprehensive Cancer Center.

The Masonic Cancer Center creates a collaborative research environment focused on the causes, prevention, detection, and treatment of cancer. We apply the knowledge gained through our research to improve quality of life for patients and survivors, and share our discoveries with other scientists, students, professionals, and the community.

No institution is working harder to advance the science of cancer care than the team of experts at the Masonic Cancer Center, and every day M Health Fairview patients benefit from working with the specialized team of doctors, nurses, researchers, and healthcare professionals committed to providing life-saving care.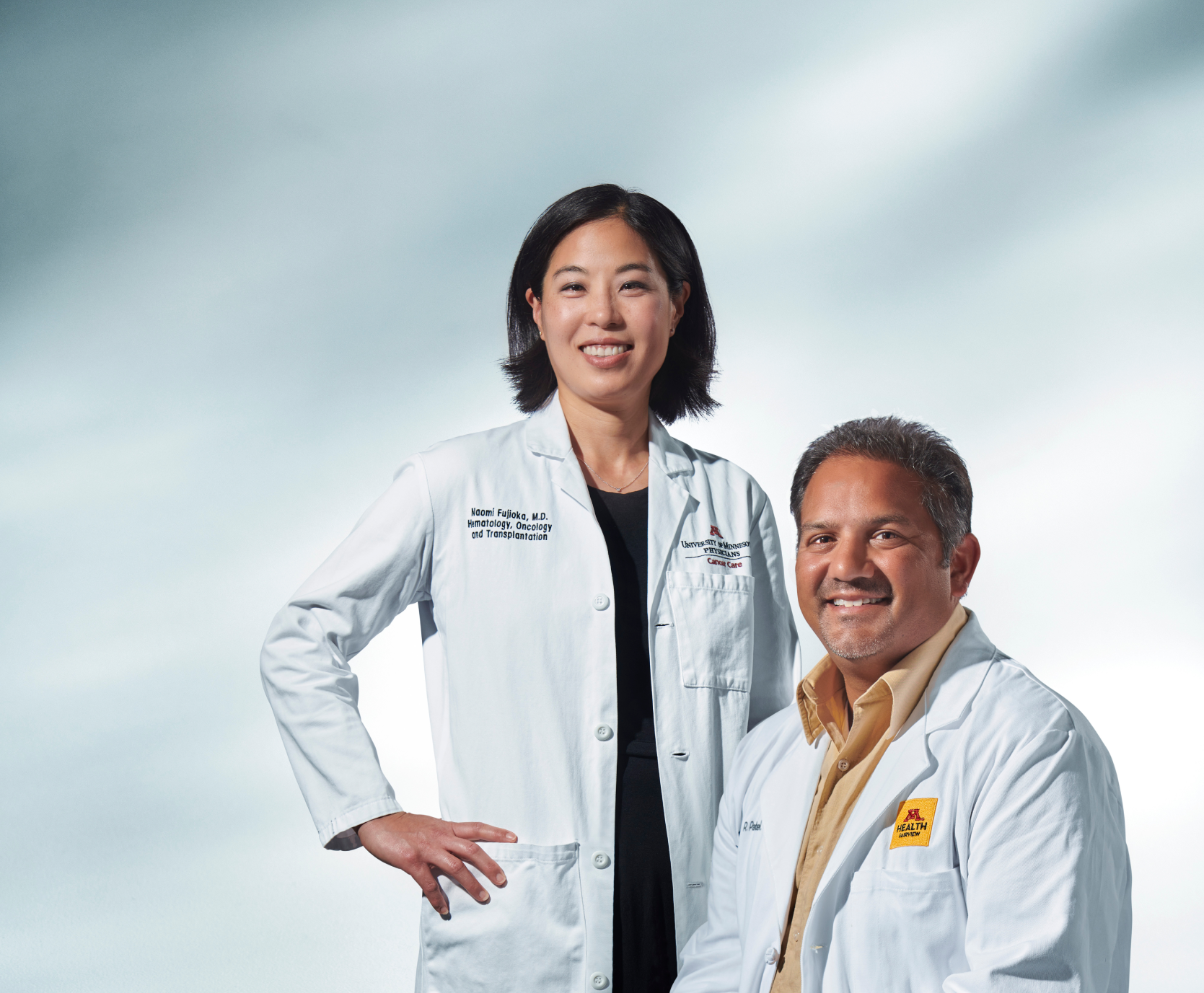 Referring Physicians
Looking for a partner in your patient's care? We'd be honored to help. Call us today at:
No one takes caring for your cancer patients as personally as we do. As a partner in your patient's care, our aim is to provide timely and coordinated care through our team of experts, ensuring access to the most advanced treatment options and early phase clinical trials. As the only National Cancer Institute (NCI) designated Comprehensive Cancer Center in the Twin Cities, the Masonic Cancer Center enables us to deliver world-class care by linking the latest in clinical research to the options we discuss each day with our patients and care team members. And our network of hospitals and clinics across the Twin Cities puts access to our expertise closer to you and your patients, making sure their care is truly built around them.
Bone marrow transplant recipient meets his donor during a powerful moment witnessed by thousands